Sun's Promineces 19th August 2017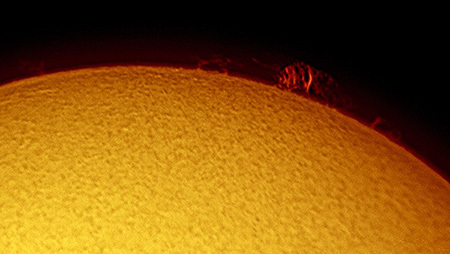 Time: 19:06 BST (18:06 UTC)
Scope: Coronado P.S.T.
Camera: Altair Astro mono
Imaging software: SharpCap
Stacking software: Registax
Finishing software: Photoshop CS6
Images: One image of the Sun's surface and another with the Coronado adjusted for the prominence. Both images were one minute AVI mono movies stacked using Registax. The resulting mono tiff images were then coloured and aligned together using PS6.
Date: 19th August 2017